August 15, 2014
Oh great.
Coming soon to an ATM near you: Press Rock for Mayan
» 'Some speak Mayan': Illegal kids swamp public schools
Imagine trying to educate a student who cannot speak English or any of the common Spanish dialects, has never spent a day in school in his life and is now well into his teens.
Read more at http://www.wnd.com/2014/08/some-speak-mayan-illegal-kids-swamp-public-schools/#Y6aEkr8tKe7iIGVE.99
»
Publish the Terror Selfies
The chest-thumping vanity of the jihadists' propaganda does not detract from its horrors. But recognizing exactly what these photographs are should make it obvious what to do with the gruesome images: Run them.
…
This is not journalistic material created by embedded reporters; editorial boards do not have to sift through motives. These radicals are themselves choosing to publicize their vilest deeds. Media outlets should give them prime place — not because it serves the Islamic State's purposes (though they may think it does), but because it serves ours. Crucified men, beheaded children — the evidence of evil is incontestable.

… the image of a father publicly celebrating his child lifting up a severed head makes the barbarism unmistakable. These are bad people doing bad things for bad reasons. We might disagree about how best to fight this enemy, but publishing the Islamic State's laudatory photographs of horrifying exploits will make it impossible to disagree that this is an enemy worth fighting.
Islamic assholes are butchering people by the thousands. Not just infidels – Christians, Jews, Athiests, Homos, Women and fellow muslims that haven't demonstrated the appropriate enthusiasm. And the use of the word butcher is not hyperbole and never has been in the context of islamic asshole butchers.
I agree 100% with the author here – publish their works. They want the world to see what they are doing. They want the world to understand how primitive, barbaric, psycho and depraved they are.
And the world needs to finally, at long last, take a look at what islam is – in their own words, in the their own self-portraits and by their own definitions:

BUTCHERS OF PEOPLE
Thousands of Americans would incite riots if this were a chicken or a goat.
And then, once we have come to grips with the undeniable fact that this "religion" of butchery cannot be tolerated any longer I will suggest that step one in rectifying the situation is to address the facilitators, sympathizers and supporters of the butcher cutlists. Do I need to name names?
Ok. We could start with this Leftist/Hollywood-Clown/Moonbat/Butcher-Sympathizer:


Rob 'Meathead' Reiner
Dhimmi, Terrorist Sympathizer

And this insufferable little weasel:


Suzi "Medea" Benjamin,
Co-Founder Code Pink
Communist and Terrorist Sympathizer

And this insufferable prick:


John "Hanoi" Kerry, Traitor
Yukking it up with Islamic Terrorist Hijacker

Not to mention ….

ChoomBoy, Dhimmi in Chief
Or for a blanket summary:


Logo of the Dhimmicrat Party
Proud Supporters of Throat Slitters Worldwide

THIS
IS
NOT
HYPERBOLE
»
On Cyprus, the World Is Silent
Cyprus is a beautiful island. But it has never recovered from the Turkish invasion of 1974. Turkish troops still control nearly 40 percent of the island — the most fertile and formerly the richest portion.

Some 200,000 Greek refugees never returned home after being expelled from their homes and farms in Northern Cyprus.

…
Why, then, is the world not outraged at an occupied Cyprus the way it is at, say, Israel?

…
No European journalist fears that Greek terrorists will track him down should he write something critical of the Greek Cypriot cause.
… the West stays silent while Muslims butcher each other by the thousands in Afghanistan, Iraq, Lebanon, Libya, and Syria. Only when a Westernized country like Israel inflicts far less injury to Muslims does the West become irate. The same paradox seems to hold true for victims. Apparently, Western Christian Greeks are not the romantic victims that Palestinian Muslims are.
» Obama Regime Is Training and Equipping Taliban to Take Over Afghanistan
Is it treason or insanity? Whichever you want to call it, the assassination of Major General Harold Greene only offers a glimpse of what Obama is wreaking in Afghanistan …

Maybe Obama isn't actually on the side of Islamic terrorists. Maybe his bleeding heart liberal regime is simply naive and incompetent to the last conceivable extreme. But at this point, as his former Secretary of State might ask, what difference does it make?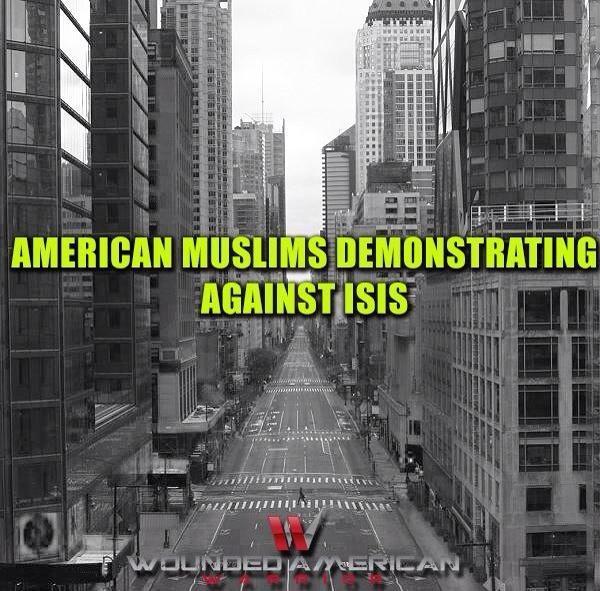 ~~ via MoonBattery

»
Feds Buy Border Fence … for Ukraine
State Department awarded a $435,000 contract … for the delivery of 2,500 spools of Concertina wire for the State Border Guard Service of Ukraine
» President Barack Obama's Complete List of Historic Firsts
» Timeline of Key Events Surrounding IRS Targeting of Conservative Groups
» Hand grenades becoming key weapon in Mexican cartels' arsenals
» Secretary of Defense Makes a Critical Decision Regarding Black Hairstyles
» 3 Blood-Boiling Examples of Income Inequality